Patience and Understanding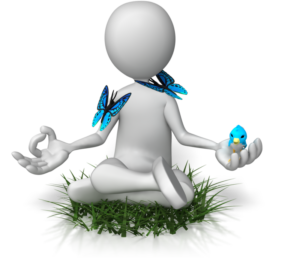 I did some volunteer work with a group of first graders and one of our lessons focused on patience. It is endearing when a 6 year old scrunches her nose and asks, "Patience? What is that?" But, I admit I am more likely to throw my hands in the air as I shout, "Patience? What is that?" because there are days when it seems as if people are unable to tolerate anything that doesn't go according to plan. Like you, I have many inconveniences that cross my path every day. It could be unexpected computer issues, airport delays or unreasonable people. On a recent trip during the height of the TSA delays at O'Hare, I remember looking at my boarding pass and the usual TSA pre-check was missing. I did not prepare for the extra time it would now take to wait in the long lines like everybody else and risked missing my flight. I wanted someone to take responsibility for my dilemma. I wanted to lash out. Then I took a deep breath and remembered that the way I act and respond during the unexpected things that life throws my way matters.
In customer service we are often hit with the unexpected. A truck issue can put a route behind which generates unexpected calls from customers. The computers may be slow which means it takes longer to help a customer and adds to the hold time for others. Or, a co-worker may call off sick and now you are trying to manage short-handed. Each of the scenarios I described represents something unexpected over which you have no control, but they are also situations where you have an opportunity to choose your response.
Recently, we conducted a test during which we spoke with customer service representatives and said, "You people are impossible to get a hold of" as we stated that we left 2 messages and no one called back.
Some of the reactionary responses we heard were:
1) We have been really busy and only have 2 people in the office.
2) Where did you leave the messages?
3) Did you call in during our hours?
4) I've worked here for 2 years and people say the opposite- that we are easy to get a hold of.
5) Did you actually reach the voice mail?
6) We had a lot of call volume the last couple of weeks.
7) We just took over a new company and we've got tons and tons of new clients calling.
When the words a customer uses are accusatory and the tone of voice is negative we are likely to react with our words and our tone of voice. Take a breath, smile and be prepared to offer a response that doesn't make the situation worse.
Consider using phrases such as:
1) Thank you for taking the time to call us today.
2) I can see why you feel the way you do and I will help you.
3) I am sorry to hear that you have been having issues with you service. I'd like the opportunity to correct them for you.
Let your patience and understanding be the unexpected customer experience that separates you from other companies.